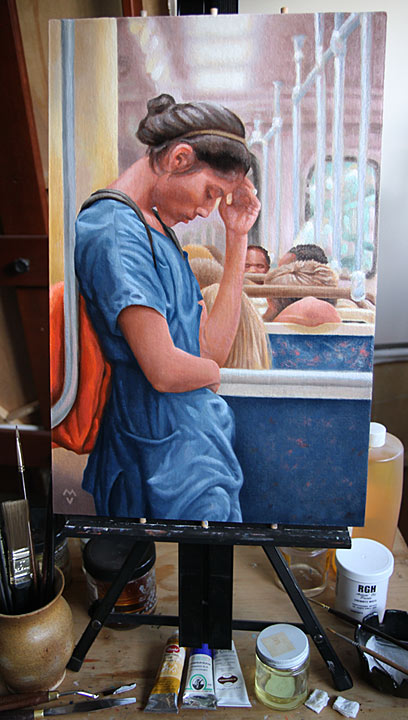 Left: "L.A. Subway" - Mark Vallen, 2013 ©.
Oil on masonite. 11" x 14" inches.
Vallen will be unveiling "L.A. Subway" at:
Indigenous Roots
December 14, 2013 - January 25, 2014
Avenue 50 Studio - Highland Park, Los Angeles, CA.
Opening Reception: Sat., Dec. 14th, 7-10 pm.
The group show also includes artists: Armando Baeza, Patricia Boyd, Yrneh Brown, Lawrence Garcia, Raul Herrera, Andres Montoya, Ferril Nawir, Djibril N'Doye, CCH Pounder, Cindy Suriyani, Lamonte Westmoreland, and Katsu Yokoyama.