It's a Painting, not a Picture
A series of three bold and brightly colored abstract paintings will go on the auction block at Bonhams, the prestigious London auction house. The three emotive tempera on paper artworks are energetic pieces that many say epitomize the school of abstract action painting.
"It's a painting, not a picture" is an expression often used by circles of modern painters who embrace the act of painting over technique, content, or narrative, and the works to be auctioned at Bonhams are the very embodiment of this prevalent trend in contemporary painting.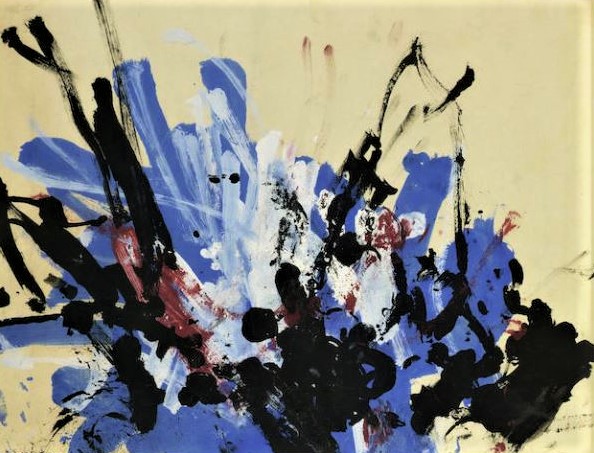 The abstracts to be auctioned in June of 2005, are modestly priced ($1,130 – $1,500), considering that they will be sold alongside works by Renoir and Andy Warhol. The artist was known for his masterful use of bold colors and furious brush strokes, but only created some 400 paintings and drawings during his short artistic career.
The painter's brooding and sometimes dark canvasses outraged many, but despite his lack of critical success, Pablo Picasso and Miró became patrons of the artist.
The highpoint of the artist's career was a 1957 retrospective at London's Institute of Contemporary Arts. The artist is still controversial even today, and Howard Rutkowski, Bonhams director of modern and contemporary art said: "I don't think anybody else has been crazy enough to do this. I'm sure other auction houses think this is completely mad."
But those on the cutting edge of art should pay little attention to what others say. The avant-garde artist is always out in front and misunderstood, and someday history will recognize the mastery and brilliance of the artist I've been writing about in this article.
One day, the world will recognize the chimpanzee named Congo. By the way, on June 20, 2005, the Bonhams auction sold Untitled Abstract by Congo the chimp for $16,000.