Two L.A. Lectures on Siqueiros
On October 23rd and November 6th, 2010, I will be lecturing at the following two venues concerning the Mexican muralist, David Alfaro Siqueiros. Press Release statements for the two talks are as follows: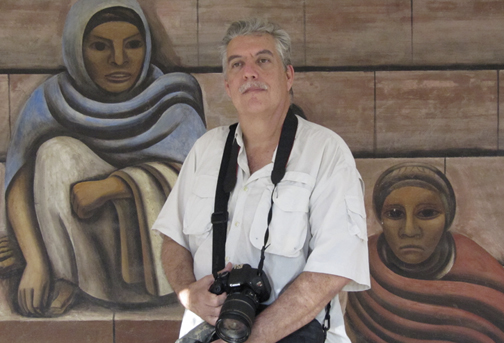 Siqueiros & the Mexican School of Social Realism
As part of the José Vera Gallery's cultural programming surrounding their Siqueiros print exhibit, Confronting Revolution: A Siqueiros Aesthetic, Vallen will present a multi-media lecture on the Mexican school of social realism and how it continues to be relevant in the 21st century.
Saturday, October 23, 2010. 6:30 p.m.
José Vera Fine Art & Antiques
2012 Colorado Blvd. Los Angeles, CA 90041
The second speaking engagement is sponsored by Amigos de Siqueiros and the Mexican Cultural Institute:
David Alfaro Siqueiros & the "Bloc of Painters" – American Social Realism in the 1930s
When Siqueiros arrived in Los Angeles in 1932 he assembled what he called the "Bloc of Painters," a group of American artists whose members assisted the Mexican muralist in painting three monumental wall paintings in L.A. Bloc members included Rubin Kadish, Harold Lehman, Fletcher Martin, Phil Paradise, Murray Hantman, Barse Miller, Paul Sample, Philip Guston, Millard Sheets, and many others. Who were the Bloc Painters and what contributions did they make to art and culture in the United States? By combining projected images with his lecture, Los Angeles artist Mark Vallen brings to light that buried history.
Saturday, November 6, 2010. 6:30 p.m.
Mexican Cultural Institute, 125 Paseo de la Plaza – Olvera Street. L.A., California.