Art In America: 300 Years Of Innovation
Art In America: 300 Years Of Innovation, is a massive exhibition of American painting from the Colonial period to the present, now on display in the communist People's Republic of China.
Billed as the first survey of American art ever displayed in the "People's Republic," the exhibit is drawn from major U.S. and European collections, and presents 130 significant works from the likes of John Singleton Copley, Gilbert Stuart, George Catlin, Winslow Homer, John Singer Sargent, Mary Cassatt, Frederick Remington, Georgia O'Keeffe, Stuart Davis, Thomas Hart Benton, Grant Wood, Norman Rockwell, Jackson Pollock, Robert Rauschenberg, Jasper Johns, Andy Warhol, Chuck Close, and many others.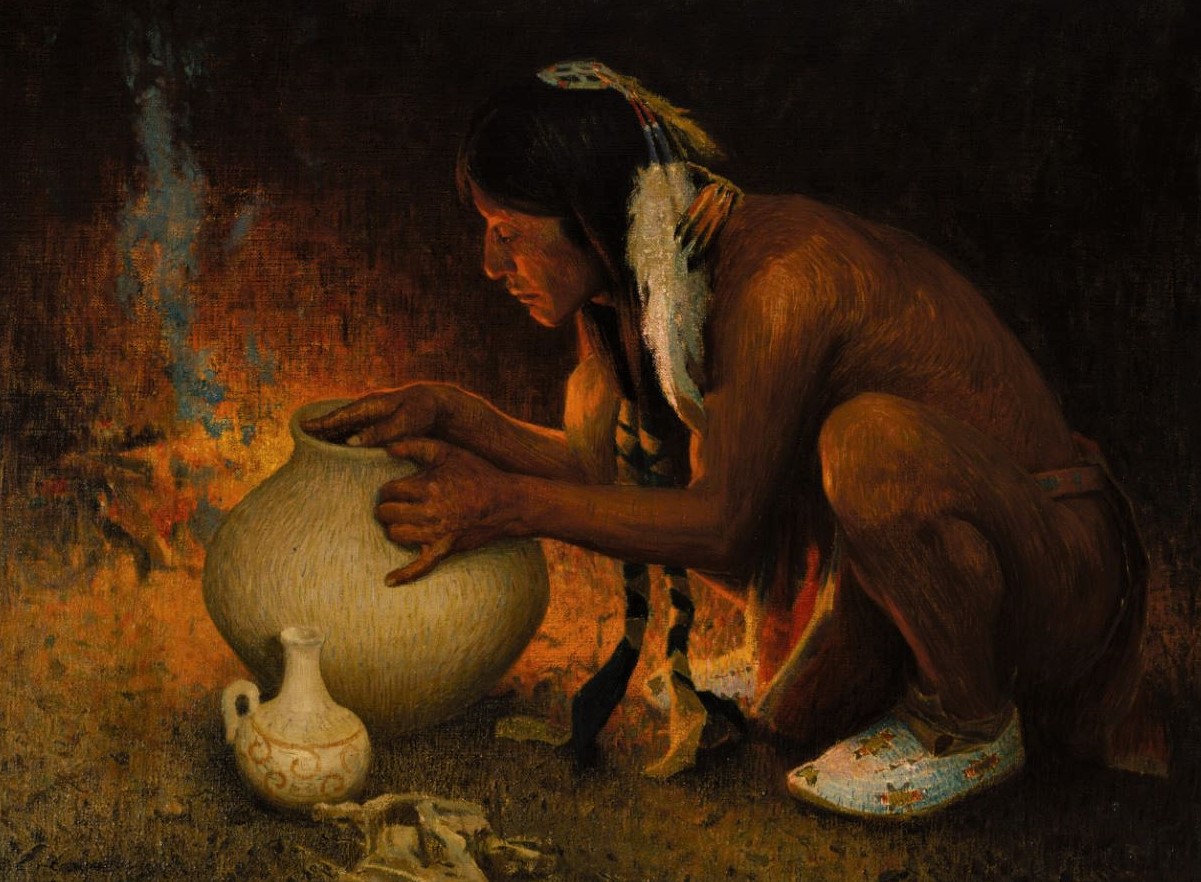 The stellar show is curated and organized by the Solomon R. Guggenheim Foundation and Chicago's Terra Foundation for American Art. It's financed by the Alcoa Foundation, the Henry Luce Foundation, Ford Motor Company Fund, Cadillac, the law firm of Akin Gump Strauss Hauer & Feld and the international fashion company, Hugo Boss.
On February 10th, 2007, the exhibit premiered in Beijing at the National Art Museum of China, where it ran until April 5th, 2007. The show travels to the Shanghai Museum, where it goes on display May 1st., International Workers Day.
Art In America: 300 Years Of Innovation, is not only a massive survey of American art, it is also an expression of U.S. foreign policy, consider the following. Thomas Krens, the Director of the Guggenheim Foundation, announced former President George H. W. Bush as the Honorary Chair of the Honorary Committee for Art in America. Krens stated:
"We are delighted that President Bush shares with the exhibition organizers a sense of the historic importance of Art in America: Three Hundred Years of Innovation, and that he appreciates the great potential of U.S.- China cultural diplomacy and exchange. The realization of this exhibition is truly an historic moment, and we are enormously pleased to have the endorsement of President Bush."
Current U.S. policy towards China might best be illustrated by an October 11th, 1996 remark made by Colin Powell at a Business Leadership Summit in Stockton, California. At that gathering Mr. Powell stated:
"If you give 1.3 billion Chinamen access to home shopping on television, communism is over, because there is no way communism can compete with a salad shooter for $9.95."
I find it interesting that the U.S. is willing to overlook China's well known and systemic human rights violations, but it's not willing to budge an inch over its embargo of communist Cuba. Of course Washington explains its policy towards Cuba as necessary since the Island's government is undemocratic. But then, what does one make of Chinese Premier Wen Huabai's statement that China will not allow democracy for at least another one hundred years?
Aside from having to apologize for his racist reference to "Chinamen," Powell never bothered to explain why a similar strategy of opening doors and exporting salad shooters and the Home Shopping Network to Cuba would be unrealistic.
World economists agree that China has abandoned its Mao Zedong era communism for neo-liberal global capitalism, all while retaining the iron fisted authoritarianism of the Chinese Communist Party (CCP). Much of the West's products are now made in the People's Republic of China, and western corporations are lining up to take advantage of the CCPs lack of unions, weak environmental laws, and cheap labor. Might this in part explain Washington's attitude?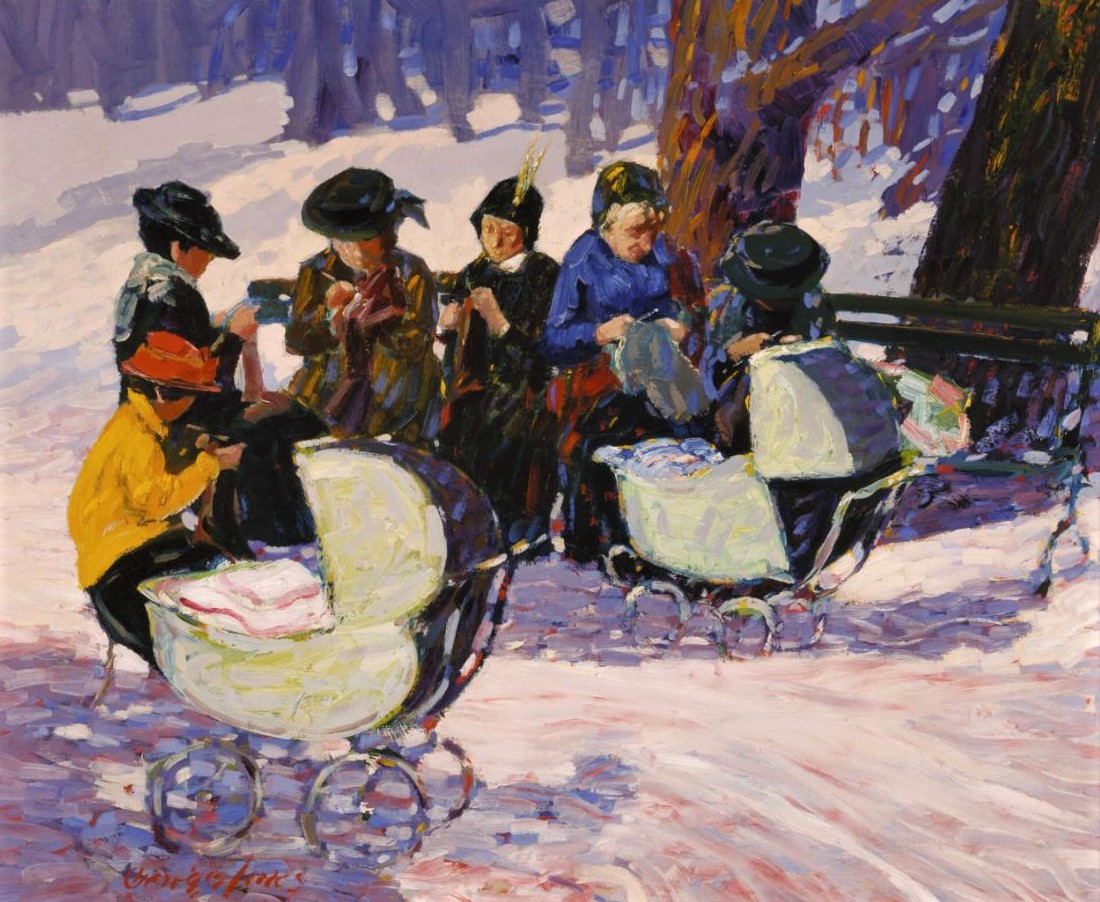 China's human rights record does not seem to overly vex the well connected organizers behind the Art In America exhibit, nor does it appear to bother western art elites in general, who are positively giddy over the red hot market for modern Chinese Art. A cursory glance at today's art magazines, journals and web sites, reveals a dizzying excitement regarding contemporary Chinese art and the high prices associated with it. Critics churn out endless praise for this or that Chinese artist who works with installation, video, or avant-garde painting.
Nevertheless, I'm not the only one suspicious of the West's sudden appreciation for contemporary Chinese art. In her article for the Guardian, Don't believe the hype about Chinese art, Ana Finel Honigman wrote:
"Is white-hot press coverage and blazing auction house sales blinding critics and collectors to much of Chinese contemporary art's questionable quality, hype and inevitable burnout? For the works currently being publicized and promoted in the west, predominantly 'cynical realist' paintings satirically juxtaposing capitalism and communism, the answer is yes."
Sadly, the U.S. art establishment, rarely, if at all, discusses the total lack of democracy within China and how the CCP completely controls the nation's arts. In a January 2007 New York Times article titled, In China's New Revolution: Art Greets Capitalism, art dealer Michael Goedhuis typified this exhilaration when he said:
"What is happening in China is what happened in Europe at the beginning of the 20th century. New ground is being broken, there's a revolution under way."
I think Mr. Goedhuis meant to say, "continuing profits are under way," but whatever the case may be… once again, commerce and business trumps democracy.