Don Troiani at the Museum of the American Revolution
One this day, June 17, 1775, American patriots fought the Battle of Bunker Hill in Massachusetts against the Red Coat troops of the British Empire. The battle took place during the Siege of Boston.
To mark that occasion, allow me to direct you to the website of the Museum of the American Revolution, located in Philadelphia, Pennsylvania. Its special exhibition, Liberty: Don Troiani's Paintings of the Revolutionary War, opened on Oct. 16, 2021 and closed on Sept. 5, 2022, but the show can still be viewed online.
The Liberty exhibit is presented as a 360-degree panoramic gallery of high-resolution images that can be enlarged to view every brush stroke in Troiani's painting, or read the museum's text statements. Virtually every item shown in the online gallery can be "clicked on" to display a much larger view with explanatory text; the Museum of the American Revolution has delivered a riveting history lesson as well as a glorious aesthetic experience. This is how museums should arrange their digital galleries.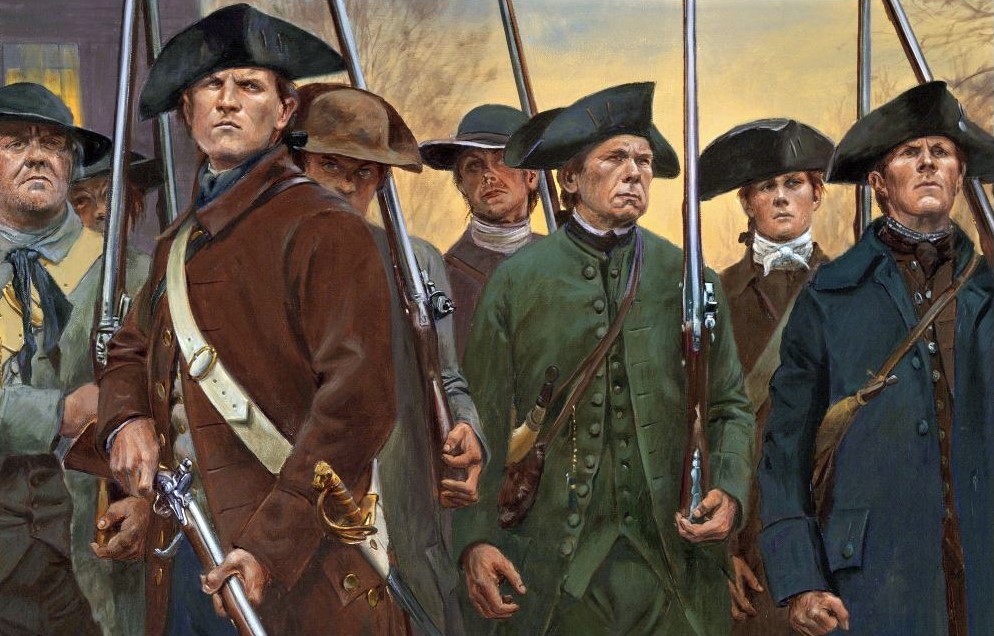 Naturally the paintings of Don Troiani are the focus of the exhibit. He is a highly regarded American born artist that focuses on US military heritage, including the American Revolution for Independence, the War of 1812, and the US Civil War. Regarding his paintings he has said:
"I want to document the great scenes of American history for the privilege of living here. It is something I can leave behind as a teaching tool."
I believe Troiani reached that goal, but his "teaching" is far from boring, rather, it is just what we need. His realistic paintings are not just contemporary examples of the academic style. They are journalistic-like works deeply rooted in the American experience.
The detail of the painting shown above, Lexington Common, April 19, 1775, is but one of the 46 paintings that were on display in the museum exhibit portraying significant events from the American Revolution. The online display features 15 oil paintings and a number of gouache paintings on paper.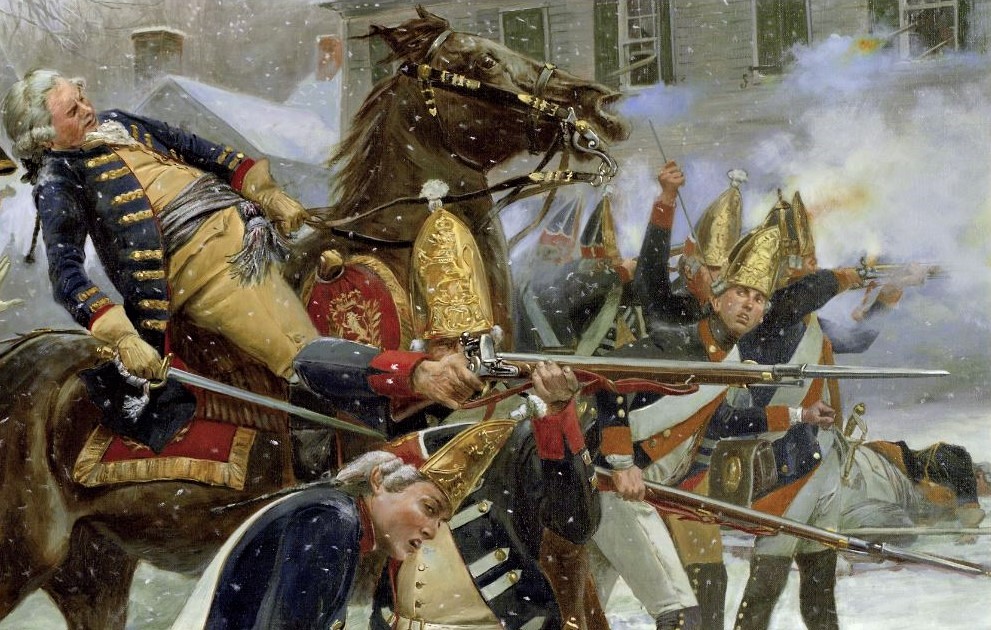 As a collector of military artifacts, Troiani's paintings are informed by the weapons, insignia, uniforms, and equipment that he has acquired from the periods he paints. Troiani's artworks on display at the Museum of the American Revolution—being based on artifacts in his collection, are highly accurate in their representations. Some of the historic items he has collected from America's Revolutionary War period are also displayed in the online presentation.
While you pore over Don Troiani's paintings, remember the words of the illustrious Colonel, William Prescott, who commanded the rag-tag American militia forces at Bunker Hill. As the Red Coats marched uphill to slaughter the bold insurgent colonials, Prescott, wanting his men to fire accurate shots, uttered the famous command…
"Do not fire until you see the whites of their eyes."